Achieve your corporate social responsibility targets
Powerstar helps contribute to worldwide sustainability targets
OUR COMPANY: EMSC ASIA PACIFIC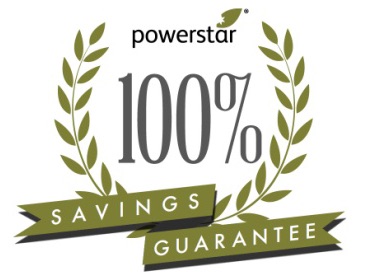 EMSc Asia Pacific Pty Limited, is the Master Dealer for the EMSc and Star range of energy saving products and solutions, including the companies flagship solution – The Powerstar voltage optimisation system.
EMSc Asia Pacific bring the company's market leading energy saving solutions to the Australasian market, providing our customers with proven and reliable solutions to reduce energy consumption, cut carbon footprint and save on electricity bills, all with guaranteed savings and clear pay-back periods.
VOLTAGE AS A SERVICE (TM) (VaaS) is a unique and innovative service delivery model whereby customers subscribe to and purchase voltage management services.
Key features
Voltage control as the delivered service

Guaranteed energy reduction

Cash flow positive as Service Fees are less than Guaranteed Energy Reduction

No maintenance costs

Remote monitoring and reporting

Performance reward to Service Provider

Integration of distributed generation and storage

Achieve 4Q reactive power support

Enterprise wide uninterruptible power solutions
VaaS Value Proposition
The value proposition is based around the following:
Voltage is managed as a service, based on KPIs
Benefits are two-fold: energy reduction and asset protection
Outcomes are readily measured, through energy and O&M savings, as well as avoidance of capital expenditure
Operating cash flow enhancement
Risk mitigation
Off balance sheet solution
Benefits of voltage control
Reduce kWh energy consumption of all connected loads

Extends equipment life

Protects sensitive equipment from voltage transients that cause failure (eg: LED lighting, computers, VSDs etc)

Reduces CO2 emissions
QUALITY ASSURANCE ISO9001
We monitor our performance and systems at each stage, to ensure excellence in quality and continuous improvement.
ENVIRONMENTAL IS014001
We ensure minimal waste, consumption of resources, pollution and environmental impact from our business practices. These environmental assurances run hand in hand with our high quality standards.
Services
We have years of experience to help you get the job done. We ensure that each and every one of our customers achieves their maximum savings potential. We 100% guarantee energy savings and make sure the correct and most suited voltage optimisation system is provided for each site we install at. We know that each site has it's own energy characteristics, needs and consumption levels and because of this provide a tailored project solution.
Voltage As A ServiceTM and Voltage Performance ContractTM are brands of EMSc Asia Pacific Pty Limited.