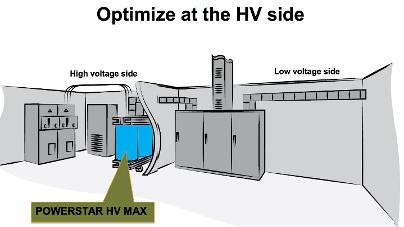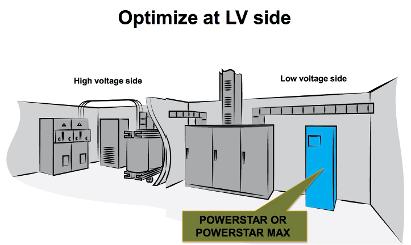 POWERSTAR MAX
An intelligent, electronic-dynamic voltage optimisation system which provides a stable voltage output by automatically adjusting and maintaining voltage at the optimum level.
Powerstar MAX is ideal for sites with fluctuating voltage, high night loading or critical equipment requiring additional security.
Powerstar
Optimises the incoming voltage by a set amount and matches the incoming voltage profile albeit dropped by a set amount.
Powerstar is ideal for sites with stable, yet high levels of incoming voltage.
PAPERS
Towards Zero Energy Buildings
Distributed generation for the agri-sector
Powerstar is a registered trademark of EMSc UK Ltd. Voltage As A Service (VAAS) and Voltage Performance Contract (VPC) are registered trademarks of EMSc Asia Pacific Pty Limited.